In a world where employee appreciation can be overlooked, TrueSon Exteriors & Interiors is a company that makes a great effort to value and celebrate its employees. Recognizing the importance of showing gratitude and fostering a strong team spirit, TrueSon hosted our annual Team Day, an event that celebrates our hard work and allows us to connect off the job.
TrueSon founder, Barry, understands the significance of recognizing the hard work and dedication of the team. When every employee internalizes their worth and understands the positive impact they make within the company, we create a better workplace culture.
Team Day Highlights
Team Day at TrueSon was filled with laughter, camaraderie, and team building. We recently completed an exercise defining our company's Brand Heart, encompassing our purpose, values, and vision with Hoot Design Company. Hoot's team attended Team Day to present to the entire TrueSon team. Unveiling this work inspired employees to strive for personal growth and embrace the power of what we can accomplish together. We're excited to share some of our Brand Heart with you all.
Our Purpose – Why we do what we do, the reason we come to work every day, the core driver of our work.
TrueSon exists to challenge the status quo. Our purpose is to move the remodeling world forward through the power of unrelenting grit.
Our Values – How we work. We strive to embody these values and for customers to feel them.
Accountability / Excellence / Integrity
Our Vision – What we're working towards. Our ultimate goal, the future that all of our work is helping to create.
To build a culture in which, together, we achieve more than we thought was possible.
After setting the tone for why we do what we do, it was time for some fun. Our team had a blast with TrueSonTrivia, where employees had the chance to test their knowledge and win exciting prizes. The team also competed in field games where our obstacle course skills were put to the test. Let's just say we gave the term rolling on the floor laughing a whole new meaning.
While Team Day is about having fun, it's also about recognizing the dedication and commitment of everyone on our team and inspiring one another to bring our best selves to work each day, ultimately raising the bar for the entire team. At the end of every Team Day, it's rewarding to walk away with the reminder that TrueSon is not just a workplace but a community where individuals can thrive personally and professionally.
2022 is off to a BLAZING start! And while the Home Remodeling and Construction industry has been fortunate enough to continue to grow, we are certainly seeing our day-to-day operations evolve rapidly. What does that mean? We've had to adapt and change to accommodate the many challenges we face as a locally owned Whole-Home Remodeling company. Here's a peek behind the curtain of our business.
Materials and finding skilled labor continue to be the biggest factors in our increasing lead times. Across the world, supply chains have experienced a variety of hiccups. As is such, material availability is constantly fluctuating. And while increasing lead times might sound scary, this truth is not unique to TrueSon. One thing we've always done, is put an emphasis on hiring the right people and we are always looking to add to our team! Our production team leads are the best and most experienced in the business and they foster our younger team members while teaching quality by example. We will never cut corners or lose focus on craftsmanship to shorten wait times or speed through our job board. Our outstanding leadership on each production team will continue to set a superior standard by mentoring.
We are getting more creative to find help by talking to a Technical College in hopes to build a solid pipeline. Ranken Technical College will soon be breaking ground on a facility near Southern Boone, Ashland. We've started building a solid relationship with their board members and I am excited to see the opportunities ahead for a mutually beneficial relationship. This will be an ongoing dialogue, but one we are most excited about. Tech schools like Ranken and their success is paramount for the success of future trades in our area. We believe in their mission and we want to be a landing spot for their top-tier students.
Identifying and continuing to come up with solutions for the changing landscape might sound like a daunting task, but it's one our team is equipped to handle. We want our customers to know that we are using these challenges to build a better business. We are still the same "Best of Columbia" business you voted for and a whole lot more. When you book your project with TrueSon Exteriors & Interiors, you are booking a company you can trust. A company that will be open and honest with communication from the first handshake to the completion and final walk-through of your dream project. There's a reason over 50% of our new business comes from the recommendations of our existing customers. Word of mouth speaks volumes in our town. We care about Columbia. We care about you.
4 Questions to Ask Yourself Before Building a Screened-In Porch
1. How often does your family plan to use your screened-in porch?
One of the most important questions to answer prior to building a screened-in porch is how will your porch be used. If the answer is 'only summer' your layout and floor plan may be a bit different then if you plan to use it throughout both spring and fall. Begin brainstorming how you plan to use your screened-in porch then download our guide to screened-in porches to learn more about the current trends in porch designs.
2. What is the best way to match your screened-in porch to your home's architecture?
While you don't have to have an exact plan already laid out when walking into your initial consultation, it is important to have an idea of what you expect your screened-in porch to look like. By having an idea of the aesthetic you are wishing to achieve our team can help you envision what your screened in porch may look like and how it will compliment your home. Once we have talked through the design, our team can create a blueprint for you to review before the building process begins.
3. What is the budget and is there any wiggle room?
During your consultation with a contractor it is important to have an understanding of your budget and whether or not you are willing to go over. Establishing a budget can ensure proper expectations for both you and your contracting team. At Trueson, sticking to a budget is important as we know screened-in porches are an investment.
4. How will our new structure handle rain or snow?
When adding a new feature to your home it is crucial to remember Missouri's elements. When determining the best contractor for your new porch consider your contractor's knowledge of roofing and funneling water away from your home. You should trust your expert contractors to know how to build a screened-in porch with a quality roof to ensure no furniture or other appliances are damaged.
Why You Should Hire Trueson Exteriors to Build Your Screened-In Porch in Mid-MO
The experts at TrueSon Exteriors are dedicated to providing quality service and offer a free estimate to ensure your screened-in porch best fits your family. Working with you to determine a proper timeline and budget, you can trust our team of contractors to be there for you from start to finish. Learn more about Trueson Exteriors and our team's expertise by downloading our screened-in porch guide today! Bringing your family's dream home to life, our contractors in Columbia, MO have been building beautiful porches throughout mid-Missouri for the past 10 years. Contact our team to get started!
Warranties Are Dumb, Until They're Not
We've all been there. You finally pull the trigger on that expensive item you've been saving for. Not even a year down the road, the item fails! Luckily, you have that small peace of mind because you bought the warranty. Only to play the "who's going to fix it, the store or manufacturer" game. It is maddening!
Believe it or not, I have a Blog Pledge written on the whiteboard in my office. Part of that pledge is to be true to myself and true to our readers. When I say I have little to no faith in the word "warranty" or "guarantee", this is the truth. I owe it to you to be honest about the topic. I can't tell you how many times I have allowed someone to tack on an additional line item on my receipt for an extended warranty just to be completely let down when I needed that warranty the most. So how reliable is a warranty in the construction world? I'm learning that just like everything else, the devil could be hiding in the details. I want to help you avoid some potential pitfalls in the construction world. To help this process, I am going to include a 10 Questions Every Homeowner Should Ask About Their Construction Warranty below that you can utilize the next time you meet with a contractor. This can serve as a jumping off point for really great dialogue between you (the Owner), and any company you might work with on your next project.
What makes a Limited Lifetime Warranty… Limited?
That's a fair question, right?  First, let's start with the word "Lifetime".  This definition varies among manufacturers.  Lifetime can mean for as long as you own the home or the life expectancy that the manufacturer assigns to that particular item.  Ask for clarification!  Let's say "Lifetime" means for as long as you own the home.  I like this scenario, if I have no immediate plans to move.  What happens if you move?  It's good to ask if that warranty is transferable to help the next person down the line.  What happens if you just bought a home that has recently been updated with a new roof or new windows?  Many of these Lifetime warranties can be transferred to a new owner, but usually only once, and that process usually comes with a 30 - 60-day deadline from the purchase date of your home.  Meaning, you would need to work with the original homeowner and/or realtor and have them help you transfer that warranty to you, and within the allotted timeline before it expires.  If you are buying a home, check for a list of updates the homeowner may have recently made to the home.  If new items exist, consider asking if anything is still under warranty so you can see if it can be transferred to the new buyer.  You would be surprised at how many times this step falls through the cracks!
What if "Lifetime" means the life expectancy that the manufacturer assigns to that particular item? I encourage you to get an understanding of what that specifically means. Maybe it's a 15-year shingle on your roof? That means the manufacturer is stating that the shingle is only expected to last 15 years. Anything past the 15-year mark is no longer covered or could be prorated, depending on age at the time it needs to be replaced. Who knew just one word could be so confusing? But we aren't done yet!

Let's look at the word "Limited" in Limited Lifetime Warranty. Limited could mean that the manufacturer only honors certain parts of an item under this warranty. It's absolutely worth asking for clarification on this point. When it comes to windows, there could be a lot of moving parts. This is important because maybe that limited warranty only includes the locking or opening mechanisms. Limited could also mean that the labor is not included even if a part is covered under the warranty. It's really worth diving into the weeds to figure out what those limitations are under the limited warranty!
Things You Should Know About Construction Labor Warranties
Labor Warranties are another way to hopefully put the consumer at ease, and protect your investment. Labor warranties cover the workmanship of someone like TrueSon contracted to install the project. Like everything else mentioned above, you really do have to read the fine print. TrueSon Exteriors | Interiors, Columbia MO utilize a FREE 5-Year Express Workmanship Warranty. This warranty warrants the installation of products to be free from defects in workmanship from the date of installation of the product for a period of five (5) years thereafter. This means we agree to repair or replace, without cost to the Owner(s), any defective work and any damages cause by faulty workmanship and/or faulty installation done by TrueSon Exteriors or by persons under contract to TrueSon Exteriors for five (5) years following completion. If you read through our warranty, we are specifically talking about the workmanship, again, not to be confused with defects from the manufacturer which would be covered under a manufacturer's warranty.
TrueSon Exteriors | Interiors Labor Warranty can be found Here

As I read through our warranty, I have to admit, I was looking for any loopholes that could spell bad news for the homeowner. I'm just not finding any. To sum it up, the TrueSon warranty is straightforward and based on common sense. TrueSon isn't going to cover something under the Labor warranty that was caused by neglect from a homeowner. They aren't going to cover something that was caused by "an act of God" – you would probably need to check with your insurance. TrueSon also won't cover all of the siding of your home if we are called out to repair a couple pieces (if we weren't the original installers of your siding). We can put a bandage on your repairs, but we aren't going to cover projects we didn't originally install under our warranty if we're just helping to fix an issue we didn't create. One item of note that I find extremely important is that the owner is to provide notice within thirty (30) days of discovery of the alleged defects and prior to performing any permanent repair by the Owner or some other entity and/or person. In other words, TrueSon doesn't want a problem to be ignored and neglected which could potentially exacerbate the issue, making it worse. And they don't want you to try and permanently fix it yourself or have someone else do it, before our team can verify it's a workmanship issue and provide the fix ourselves. The issue here is that a permanent fix over our workmanship could make identifying the initial cause extremely difficult.
*It should be noted that this blog is in no way a substitute of the verbiage in the signed warranty. This blog is not a legal document.
Why the TrueSon Construction Labor Warranty is Special
TrueSon Exteriors | Interiors, Columbia MO just celebrated a pretty big achievement recently for winning Gold as The Best Home Remodeling Company in Columbia, Missouri. This award is presented by Inside Columbia Magazine's issue – The Best of Columbia. If you aren't familiar, this award is a pretty big deal in our city. It takes being nominated and then a public vote to be recognized. A bit of a "humble brag", but this achievement was built on a decade + of hard work and dedication to our customers. Afterall, it was our customers that voted.
Over this past decade, TrueSon has vetted the best vendors and suppliers for the products and materials we use. If you buy a Pella window or door, you are buying a product that is backed by a great company. They take care of their customers with an outstanding warranty, and they do a great job of taking care of us when we need to step in and help a customer with their product. The same can be said about LP Siding. The LP Siding brand is a brand we trust because they are going to take care of their customer and the quality of their product speaks for itself. And at the end of the day, if you are a customer of TrueSon, we are going to take care of you to the best of our ability. The best way to foster great relationships is to do what other companies aren't willing to do, and that's what we do with our Labor warranty. One of the best things about our TrueSon Labor warranty is that it is FREE! We aren't tacking on any additional fees for this warranty. It's standard because we stand behind the work we do, and we've been here a long time. We aren't going anywhere.
I've mentioned before how important it is to avoid those fly-by-night "Chuck and a truck" companies that promise the world but can't be found when something goes wrong. Frankly there are too many of these companies and they do nothing but cause distrust in our industry. Some of these companies will promise a 10-year labor warranty, but if you do your homework, you'll see that they've only been in business for a year or two. A labor warranty is only as good as the company that backs it. If they aren't going to be around in a few years, your labor warranty is worthless. Choose a reputable local company to start building a relationship with. That's why we are here. That's why we are the best in Columbia at Whole-Home Remodeling and Construction. With that in mind, here is a Questionnaire that can help you through the process, especially if you aren't in an area TrueSon Exteriors | Interiors, Columbia MO serves. I hope this helps you find the right company for your project!
10 Questions Every Home Owner Should Ask About Their Construction Warranty
1. How long is the manufacturer's warranty?
2. If a "Lifetime" warranty, can you specify if this means the product is covered for the rest of the home owner's life, or does this mean the manufacturer has a life expectancy assigned to this product (and how long is that)?
3. What are the specific limitations of the "Limited Warranty"?
4. Does the Manufacturer's Warranty cover all parts or just certain parts?
5. Who covers the cost of labor or cost of disposal if I have to have something replaced or disposed of under a Manufacturer's Warranty?
*Remember, things like siding or shingles can really add up if you have to pay for labor and a disposal service
6. How long has this specific manufacturer been around and what is their reputation?
7. Why do you prefer this manufacturer or material?
8. Tell me about a time you've had to replace a manufacturer's defect with this company.
9. How many times can the warranty be transferred?
a. If I sell my home, how do I transfer the warranty to the new buyer?
b. If I buy a home that is still covered under your warranty, how do I transfer it into my name as the new home owner?
10. Tell me about your Labor Warranty?
a. How long have you been in business?
*Hopefully you are choosing a reputable local business to take care of your project like TrueSon Exteriors | Interiors
Addressing these 10 questions will help get you started on the right foot. This is one of those areas in life where it pays to do your due diligence. Ask for a copy of everything. Know the small details of your warranties (Manufacturer & Labor) before diving head first into a major project. The last thing you want to play is the "who fixes it" game, or even worse… the "who pays for it?" game.
Calcareous Clays – Construction Term or Band Name?
The actual meaning: Clays containing at least 15 percent calcium carbonate.
Verdict: If you have more than 1 "Clay" in your band, you should already be using this band name. In fact, if you don't have any "Clay(s)" in your band, nobody needs to know. Just refer to each band member as "Clay 1, Clay 2, etc." at every show and you will win. You can't lose with this band name.
**Want to learn more about a specific topic with me? Let's have some fun and learn some things together along the way! Reach out to me at jeff@truesonexteriors.com.
Make sure to subscribe to the TrueSon Exteriors Columbia, MO Blog before you leave!
Trust the Team of Professionals at TrueSon Exteriors for Roofing in Columbia, MO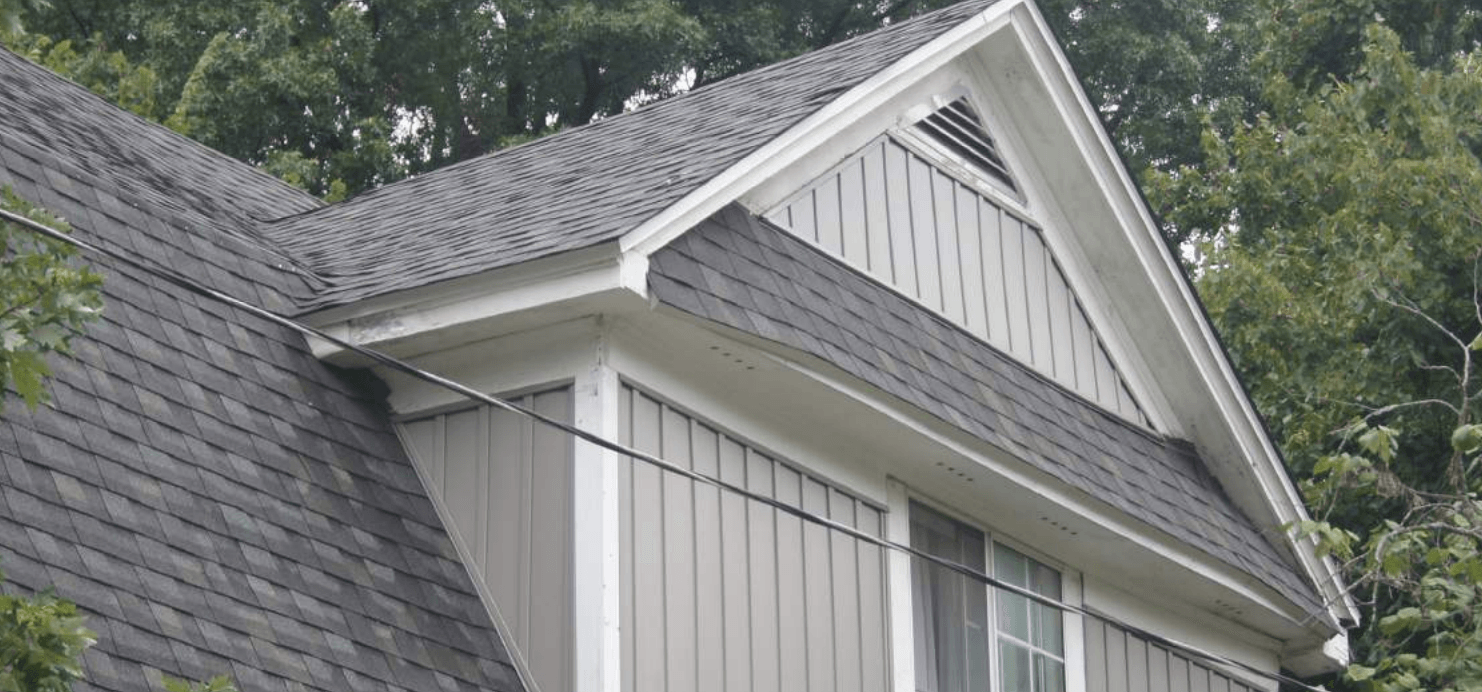 Homeowners in Missouri quickly realize their roof is the number one defense against the ever changing weather conditions that come with living in the midwest. Whether it be a hail storm in April or the scorching sun in August, having a well-maintained roof is crucial to protecting your home and family. The experienced team at TrueSon Exteriors works hard to ensure any repairs or roofing is properly done, so you won't have to worry the next time a storm rolls through. Download our guide today to learn more about roofing and how our team can be there for you no matter how big or small the damage may be! Download Our Roofing Guide Contact Our Team of Professionals
Missouri's Most Common Causes of Roof Repairs
From winter to summer your roof endures a lot throughout the seasons. Download our guide to roofing in mid-Missouri to learn more about the various factors that may be causing your shingles to be worn down.
Trees and Branches
Following a severe storm it is important to have your roof looked over as fallen branches may have caused damage to your roofing. Even the smallest branches can cause cracks in your shingles which if left untreated can worsen over time.

Small Critters
While you may not take much notice of squirrels or other small animals crawling across your roof, having your roof inspected often can help ensure no unwanted drafts or leaks occur. If your roof is neglected for an extended period of time you may find unwanted critters have nested their way into your roofing without you noticing. Call a professional to inspect your roof for damages today!

UV Rays
Most homeowners tend to neglect their roof during the summer months because they forget about the damage intense sun can have to their roof. Be sure to have your home inspected following a scorching summer to ensure your roof is properly sealed before the snow and colder weather hits.

Storms
From lightning and thunder to snow or hail, your roof may see it all but that doesn't mean the inside of your home should. Prior to storm season, it is advised to have your roof looked over to ensure all shingles are in place and no dents or leaks may cause rain or snow to enter your home.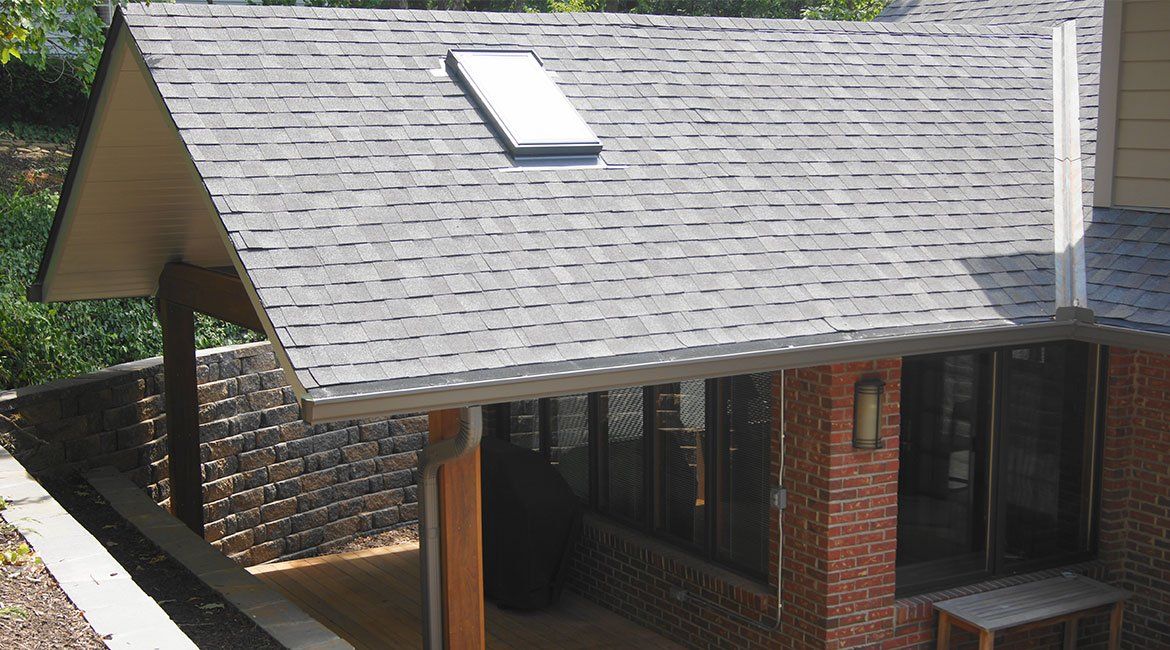 Signs Your Missouri Home Needs a New Roof
Are you finding your utility bill is increasing and every time there is a storm rain has gotten into your home? It may be time to invest in a new roof. While repairs are always an option, if tremendous damages have occurred it is more cost effective to replace your roof. Call an experienced roofer in Columbia, MO to learn more about your options.

Visibly worn shingles.
From discoloration to cracks, old shingles need to be replaced to ensure your roof is trapping all air inside the home so your utility bill doesn't spike during the summer or winter months.

Leaks in your roof.
Leaky roofs are not only a nuisance but can be a safety risk for your home. If your roof is letting water into your home, the structural wood may become rotted causing it to weaken over time.

Major damage following a storm.
Shingles often become loose following heavy winds and storms. Have a professional inspect your home during storm season to ensure no debris will fly from your roof during the next storm.
Hiring an Experienced Roofing Team in Columbia, MO
Now that you know the signs of needing a new roof in mid-Missouri it's time to determine the best team to help you do it! Dedicated to providing quality service, the TrueSon Exterior team offers free estimates and will work with you to determine a proper timeline and budget for your roofing project. Learn more about our team of professionals and our expertise in roofing by downloading our roofing guide today! When you work with us you know you aren't only gaining a roofing contractor in Columbia, MO but you are building a lifelong relationship. Let's get started!

Contact our team of professional roofers in mid-Missouri today!
Enhance Your Mid-Missouri Home with a Deck from TrueSon Exteriors
Whether it's summer or fall, a custom built deck will not only enhance your home's value but also make your home the hottest destination in the neighborhood. From outdoor barbecues to nights under the stars with the family, you can begin building a gathering place for your friends and family. From screened-in decks to multi-level decks, there are plenty of options for your mid-Missouri home. Download TrueSon Exteriors' homeowners guide to decks today to learn more about adding a deck to your Missouri home. Build the Deck of Your Dreams!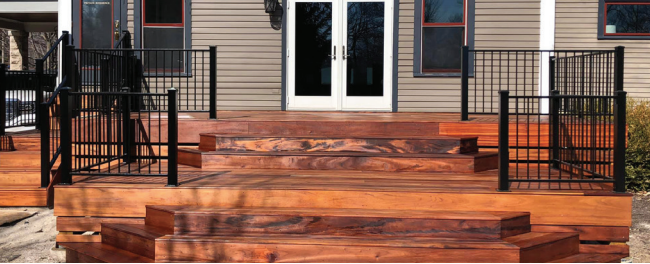 Choosing The Best Material for Your Home's Deck in Columbia, MO
Now that you've chosen the type of deck to best suit you and your family's needs, it is time to determine the type of material. While there are plenty of options to choose from, living in the midwest many homeowners tend to stick with wood or composite due to the various weather patterns.
Benefits of a composite deck in Missouri.
Known for low maintenance, long lifespans and overall value, composite decks can come in a variety of colors and textures. Most homeowners find it to be a worthy investment due to its resistance to fading, rotting, warping and splintering.
Benefits of a wood deck in Missouri.
While composite may be a popular choice for some homeowners, others appreciate an authentic wood deck. If you are interested in a wood deck, it is important to talk with your contractor about maintenance and choosing a wood that will not rot or attract bugs.
Learn more about the various accessories that can be included in your decks build when you download TrueSon Exteriors' Homeowners Guide to Decks. From outdoor kitchens to electronics, there are a variety of ways to make your new deck the ultimate hangout spot this summer!

Get a Free Estimate Today

Most Common Deck Repairs in Mid-Missouri
If your home is already outfitted with a deck, it may be time to think about repairs. Oftentimes weather and bugs can cause decks to deteriorate if not treated properly. Have an expert come out and inspect the wood, railings and nails of your deck to determine whether or not repairs or an upgraded deck is in your future.

Not sure how to determine the best deck contractor near you? No worries by downloading TrueSon Exterior's Homeowners Guide to Decks you can not only get a better understanding of adding a deck to your home, but also how to determine the best deck contractor for you.
3 Tips for Choosing a Deck Contractor
Consider the company's reputation.
Compare estimates of the project.
Determine the best timeline.
Hire TrueSon Exteriors For Your Decking Needs Today
Adding a deck to your home isn't always an easy decision, but with our experienced contractors at TrueSon Exteriors on your side you won't have to worry. Our team is founded on building relationships and trusting our work. That is why we offer free estimates and 5-year warranties on all projects. As Columbia, MO's premier roofing and construction company, we offer years of experience in building not only homes and decks but also relationships. Download our decking guide today or contact the TrueSon team today to learn more.

Call TrueSon Exteriors, your leading deck builder in Columbia, MO today!
Interiors with Interior Remodeling Pro – Tyler Kallenbach
The moment I met him; I knew I liked him. His down-to-earth personality immediately put me at ease. I was trying to make the first impression a good one but I was undoubtedly trying too hard. I knew it. He probably knew it too, but he never made me feel uncomfortable. Tyler Kallenbach is our Interior Expert at TrueSon Exteriors | Interiors, Columbia MO. When I was hired, I had the understanding that I could potentially be working closely with Tyler - that's why I wanted that first impression to be a good one. A few of his Chris Farleyesque type chuckles, and a display of his quick-witted sense-of-humor and I felt like I had known Tyler for a while. That's just one of many qualities that make Tyler such an asset, and I'm not just talking about his work here with TrueSon Exteriors | Interiors. I'm talking about his role in the community he holds dear, Hallsville, Missouri.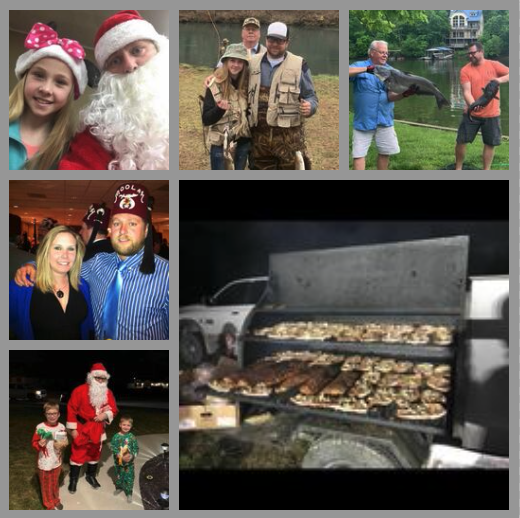 Building His Community
Tyler is part of a 20-person crew. Each with their own area of expertise. Some are builders, some are drivers, and there's a dispatch team. No, I'm still not talking about his work at TrueSon Exteriors | Interiors, Columbia MO. I'm talking about a Christmas event that Tyler helps orchestrate every year in Hallsville, MO. It takes a big team of elves to deliver Christmas, ask any Santa out there! Tyler tells me his team of elves deliver a nice care package to close to 300 Hallsville homes every year for Christmas. The care package includes some food, some fun and a hand-made stuffed animal from another great Hallsville Samaritan that works year-round to create these incredible gifts. A Hallsville family must simply leave their porch light on to signal Santa and his elves to deliver. It is no surprise to me that Tyler is one of six Santas spreading a little extra holiday cheer to his fellow neighbors. Tyler is a member of the Hallsville Masonic Lodge and he helps lead this operation every year. But that's not all Tyler does for his community.
"I really like that people feel like they can call me when there's something going on and they, or someone they know, might need some help. People don't even necessarily have to come to me directly anymore. People in Hallsville fill me in when someone is in need, and I love that! I just want to help when we can." – Tyler Kallenbach
Tyler and two of his close friends have what they call "the fund". This is a small savings account that they started, which they utilize to fuel the next philanthropic event. The three of his friends often smoke or grill meats to raise money for folks who are in need within their community. When the next call comes in, Tyler and his buddies organize an event that includes the pre-sale of smoked or grilled meats as a fundraiser. During the Holiday season, they also do a big fundraiser for 3-4 families in need to ensure those families have a special Christmas. He will never say it, but every town could use a few Tylers. I think that's why we're so lucky to have this guy on our team at TrueSon Exteriors | Interiors, Columbia Mo.
The TrueSon Values Were a Match!
Some of Tyler's best personality traits carry over to TrueSon Exteriors | Interiors, Columbia MO. At the root of it all, Tyler likes to help people. "I like the fact that we can take someone's house that they buy and turn it into the home they want to live in. I like turning their vision exactly into what they want - turning their house into a home." Tyler, tells me. When it comes to experience in remodeling, Tyler has it in spades. His earliest memories of remodeling are from the times he spent with his Dad fixing and updating his childhood home. Some of Tyler's first jobs were with construction crews 20+ years ago. He eventually started his own business, operating under his name as Tyler Kallenbach Construction. This is where he connected with his old friend Barry Roewe, Owner of TrueSon Exteriors | Interiors, Columbia MO. The two had known each other since junior high school.
"We had repetitive requests to have someone come and do an interior remodel at the same level of quality we did their exterior project". Barry explained to me. He recognized the need in the earlier years of TrueSon Exteriors, but at the time, Barry wasn't willing to make the leap to expand into Interiors. "I didn't think I had the right people in place or the capacity to do it early on, to be honest." When Tyler and Barry connected, everything changed. "I knew what type of personality he had. Tyler is a caring, hardworking and trustworthy employee and a great human being." Barry knew he could trust Tyler to develop the Interior side of TrueSon Exteriors by applying the same values to the Interior side of the business. "I thought it was a great fit! I knew his construction IQ was very high, and his dedication to his craftsmanship was outstanding." Putting Tyler in that role, Barry could trust him to represent the company appropriately, and it was ultimately what Barry needed in order to expand his business footprint into the Interior remodeling market.
When asked why he would leave his own business to work for someone else, Tyler told me "I wanted to work for him, I knew I wanted to work for him." Without hesitation. When I asked him to expound on this, he said, "When I had my own business, I ended up doing a couple of jobs with Barry and TrueSon. I knew I really liked the way Barry ran his business and I trusted the type of person Barry is." Tyler was excited about the opportunity to help Barry develop the Interior remodeling side of the business. Through a mutual respect, the two have built a star-studded team that are filling up the job board at TrueSon Exteriors | Interiors, Columbia MO with Whole-Remodels, New Additions and Remodels of all types. This Interior team of five boasts an 85+ years of combined experience. "We saw a need for a quality interior remodeling business in town and we wanted to fill that need." According to Tyler.
Notes from Our Interior Remodeling Expert, Tyler Kallenbach
At TrueSon Exteriors | Interiors, Columbia Missouri, we are acutely aware of the soaring price of lumber and certain materials. Tyler had a good reminder for someone seeking a smaller (in scale) type of project. "Bathroom and Kitchen remodels don't usually require a lot of lumber. I wouldn't discourage anyone from getting an estimate on their project in the current climate because on the Interior remodeling side of things, we can figure out some ways to potentially meet your vision and still be budget conscious." And being budget conscious is something that helps Tyler be so successful in his role at TrueSon. "A lot of companies come in with a really low bid just to secure the job, but they will increase the final cost exponentially with change orders that can catch a customer completely off guard." Tyler prides himself on coming in close on his bid estimates. "Change orders come up in our line of work, but I want to take the time to truly bid the job as close as possible to eliminate those unpleasant surprises."
Tyler suggests if you are considering an interior remodel to visit the Interior Remodeling & Additions page on our https://www.truesonexteriors.com/services/interior-remodeling-additions website. It helps when customers can become familiar with what the process looks like before that initial Phone Conversation.
Our Interior Remodeling Contractors are Here to Help!
A friend of mine is having a kitchen remodel done by TrueSon Exteriors | Interiors, Columbia MO. When asked how the process was going, she responded, "The remodeling process is a bit overwhelming. Working with Tyler has eased all our decisions. I am thankful for his ideas and honesty to keep us on budget while getting our must have updates to our kitchen. I can't wait to work with him again on our next remodeling project!" I think it's appropriate to close with this message from our Interior team.
Note from our Production Team: Whether completing a Whole-House Remodel, Kitchen or Bathroom Remodel and even Additions, we understand this might not be the last remodel project our customer does. This might not even be the last house they are in. We want to build a lasting relationship with our customers. We want you to be excited to contact us again for your next project!
Tyler is also a dedicated family man. Tyler and his wife, Amy, love packing up their travel trailer and camping or spending time at the lake with their two daughters, Lydia (15) and Maggie (12). Lydia loves Volleyball, Gymnastics and Fishing. Maggie is also into Gymnastics, Cheerleading, and animals, in general (including her hamster named "Pan" (not Pam) and a cat named "Taylor Swift" or "Tailor Swift". They never miss a sporting event for their girls (Volleyball, Gymnastics & Cheerleading) and they catch some of the biggest fish I've seen on my social media feed!
**Want to learn more about a specific topic with me? Let's have some fun and learn some things together along the way! Reach out to me at jeff@truesonexteriors.com.
Make sure to subscribe to the TrueSon Exteriors | Interiors Columbia, MO Blog before you leave!
Common Roofing Questions and Answers
There are few things more relaxing than being indoors during an evening summer storm. Most of us have experienced an increase in wet weather this spring, as the Missouri Climate Center reports record rainfall and historic flooding has occurred as recently as last month. While summer storms may be relaxing, a leaky roof is the exact opposite. No one wants to invite the wet weather indoors, and TrueSon Exteriors knows the importance of having a reliable roof in mid-Missouri. As a premier exterior home remodeler, TrueSon Exteriors is dedicated to providing our customers with quality service. Let's answer some questions you may have about roofing and take a closer look at how TrueSon can help you stay dry this summer.
How do I know it's time to replace my roof?
Replacing a roof can seem like a daunting task, and the timeline of replacement isn't always common knowledge. According to Good Housekeeping , there are a couple of different signs indicating it's time to replace your roof. If your roof is approaching its 25 th birthday, it's time for a replacement. Executive director of The National Association of Home Inspectors , Claude McGavic, says an asphalt shingle roof should last between 20 and 30 years. Another sign your roof needs to be replaced is finding granules in your gutter. According to McGavic, Granules are what help keep the sun off the asphalt, and if they're falling off that means the shingles are going to bake.
What visual cues should I look for on my roof?
There are a couple of different indicators to look for when determining whether your roof needs to be re-shingled or replaced. If your shingles are curling, or they are covered in moss or algae, it's definitely time to reroof. If certain shingles are cracked, or there are entire shingles missing from your roof, it's time to give TrueSon Exteriors a call. Another way you can determine if your roof needs maintenance is from the inside out. Go up to your attic and look up. If you can see sunlight peeking through, and it's not because of custom skylight, your roof needs some major TLC. We're the most quality roofers in Columbia, MO .
Why should I choose TrueSon Exteriors to replace my roof?
TrueSon Exteriors was founded with the mission of providing you with quality service at an affordable price. We know when it comes to your home, your roof is often your biggest investment. To help protect your home's integrity and your pocketbook, we incorporate preventative roof maintenance saving you thousands of dollars in costly damage. We also offer something a lot of our competitors don't, a unique 5-year labor warranty with any install. We're dedicated to earning our place as the number one roofing service in Columbia, MO . We've got experienced employees who are continuously trained to stay-up-to-par with industry standards and best practices. We are up-to-date on current roofing methods and technologies, and the products we offer are customized to fit the needs of our customers. No matter if we're installing asphalt, steel, concrete, or composite roofing , you know it'll be done right if it's done by TrueSon Exteriors. Give us a call today, and let us help you put a roof over your head.
Let's talk about Lead Times!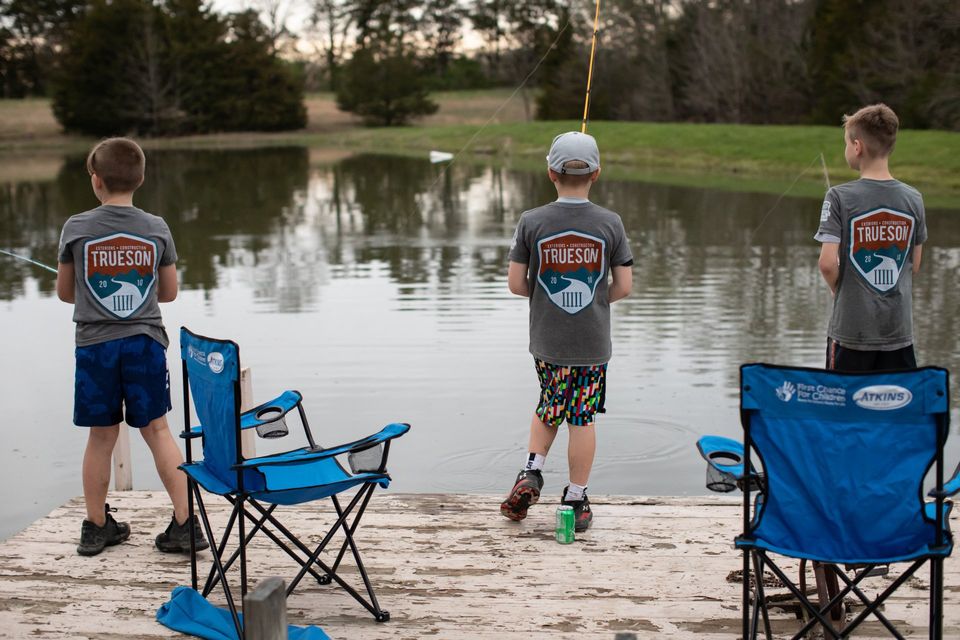 Mason Roewe, Connor Tegerdine, & Landon Blumer (L to R) killing time
Lead Times - Worth the Wait?
Get excited! I have heard the two-word combo "Lead Times" no less than fifty times since I started working here at TrueSon Exteriors | Interiors, Columbia MO. This phrase has been mentioned with a negative connotation. "These Lead Times on new siding jobs are killing me!". Sometimes the phrase is stated as a badge of honor, "Our Lead Times are standard for EVERYONE worth their salt in this industry.". Why is this such a polarizing topic in our business?
I'll admit, I am familiar with the phrase "Lead Time" when talking construction. I even thought I knew what it meant. I was wrong.
So When Does the Clock Start Running for a Lead Time?
At TrueSon Exteriors | Interiors, Columbia MO, we define Lead Time as the amount of time that elapses between the point a contract has been signed and down payment received to the point a project has been started. Sounds easy enough, right? Something I learned today is that the clock doesn't start until these two items have been completed. If you're like me, you might be looking for a couple different bids for a job. Just know that the clock isn't running until you commit to a company, you've signed their contract, and you've made that down payment. If the bidding process takes you a couple weeks, that time does not count towards your project. If your sales rep says "we have a 3-to-5-week Lead Time" that means once you sign your contract and make a down payment, you can expect your project to start in 3-5 weeks from that date.
Understanding what goes into a Lead Time
Now we know when a Lead Time starts, but let's dive into the weeds on what constitutes a Lead Time. At the risk of losing my creative street cred here, I've got to jump into some data analytics that will make our Business Analyst, Gary, drool. In 2020, the Associated General Contractors of America (AGC) surveyed 956 construction firms. 81% of the responses confirmed difficulty filling some hourly or salaried craft positions. Taking this one step further, the survey also pointed out that 75% of the responses listed "Worker Quality" being their biggest concern with "Worker Shortages" following close behind with a 72% response rate. This leads to higher costs, and you guessed it, longer Lead Times. In short, skilled labor is hard to find, and it doesn't appear this will get better in the near future. Those of you not named "Gary", are you still with me?
Another piece of the puzzle for Lead Times is the material itself or unforeseen natural disasters. I am learning that our industry often times experiences material and supply shortages. This can be a nationwide issue. Forest fires, inclement weather and even invasive species of bugs can wreak havoc on our lumber supply, making it hard to get the material to do the job. Certainly, a pandemic can put some real constraints on our Lead Times with businesses shifting hours of operation while also facing limitation with their labor force.
Now I am starting to understand why some of our sales staff are a bit discouraged. But what about the part of our team that aren't stressing about Lead Times? Only a few weeks into this job, and I am seeing that this confidence can be defined by one word: Quality.
Why Quality, Not Lead Time, Should Be Your Biggest Concern
I get it. I am guiltier than most when it comes to wanting instant gratification. That's why I like my steak rare. Also, why I have a hard time waiting for a pour of bourbon to "open up" (definitely something Gary and I have in common). Patience is a virtue, blah blah blah. I don't care. I want it now. Unless of course, it comes at the cost of the integrity of my home. I'm not interested in having a fly-by-night construction service put new siding on tomorrow if it means a year from now, my siding is warped. I will wait however long the average Lead Time is to hire someone to do it the right way to begin with.
I've seen multiple decks collapse at a college buddy's apartment complex because the firm that was hired prioritized quantity and the easy dollar over quality – they were ready to move on to the next town. As we ride through the thrills of hail season, Columbia, MO will see a bunch of storm-chasing construction companies move in. They'll probably knock out a few neighborhoods worth of roofs only to disappear and they will never be heard from again. That scares me. It should scare you too. Some projects (like a good bourbon) are worth the wait.
If you are like me, I just want the construction company bidding my job to be up front and honest with me about my Lead Time, however long that may be. I understand one tactic in the local industry is a promise to start the job the following day. While that might technically be true, that could just mean they will start demo that next day but you won't see them again for several weeks while they are waiting on the labor (someone to build the project) or material. I wouldn't want my space in disarray for multiple weeks while I am waiting. This is a good topic to discuss with any contractor. One more item of note here is that a good Remodeler will understand when there's an emergency. Most are willing to accommodate, to the best of their ability, if there's something that needs to happen quickly. Especially if it is an emergency fix and the project is affecting your livelihood. When TrueSon Exteriors | Interiors gives you a Lead Time, rest assured your job won't be dragged out.
Here's the Closer!
Some construction companies will sub-contract out a ton of work. That is certainly a method that can lead to a job getting done quicker, but some of the same concerns mentioned above can be an issue. That sub-contractor might not have the experience or craftsmanship you are expecting. They might put your project on hold because a bigger job came up and you get booted down the queue. At TrueSon Exteriors | Interiors, we pride ourselves on our in-house production teams. The few sub-contractors we use, we've hand-picked and have a long-standing relationship with these teams. By keeping most of our production teams in house, we can control the quality of our deliverable. We love boasting about our certified installers when we're bidding jobs, because a lot of folks can't say the same. We hold our employees to a higher standard. It's much easier to feel confident in the work we do when we know exactly who took care of you. As is such, you may wait a little longer because we want our team to see your project through to the end.
I don't mind waiting a little bit longer when it comes to the quality of the deliverable. My home is an investment in both financial and mental health. For my money, I want my projects built by a local company with a rock-solid reputation like TrueSon Exteriors | Interiors. TrueSon Exteriors | Interiors offers a 5-year labor warranty, for that simple peace of mind. Speaking of warranties, that is a topic worthy of its own blog! The quick and dirty is that you should absolutely ask any potential Remodeler if their construction company offers warranties besides a simple manufacturer's warranty or a limited lifetime warranty. We all would like to think a Remodeler would stand by their work, but that's not always the case.
The New Guy Conclusion: Don't let the Lead Time on a job scare you into rushing a project. Trust a company with a solid reputation for doing work the right way to plan your next upgrade.

Make sure to Subscribe to our blog while you're here! Like everything else in life, my Mom was one of the first to subscribe to my blog. Thanks Mom! Cheers to all of you that serve in that role for someone – you are loved.

Alkyd – Construction Term or Band Name?

The actual meaning: Synthetic resin modified with oil for good adhesion, gloss, color retention, and flexibility

Verdict: Pop punk bands out there, here's your chance to grab a super-rad band name before you hit the skatepark circuit this summer!

While you're here, check out some of the updates we've made to our Interior Remodeling & Additions Page!

Next Blog Up!
What's Up with Warranties?
**Want to learn more about a specific topic with me? Let's have some fun and learn some things together along the way! Reach out to me at jeff@truesonexteriors.com.

Make sure to subscribe to the TrueSon Exteriors | Interiors Columbia, MO Blog before you leave!
About the New Guy...
Here is an interesting tidbit. The moment I publish this first blog will be the moment my new co-workers at TrueSon Exteriors | Interiors, Columbia MO learn that I know nothing about the world of construction. It is equal parts horrifying and cathartic. Horrifying because I am dropping my guard for a flurry of haymaker punchlines around the coffee maker tomorrow morning. Cathartic, because I have always hated the phrase "fake it until you make it".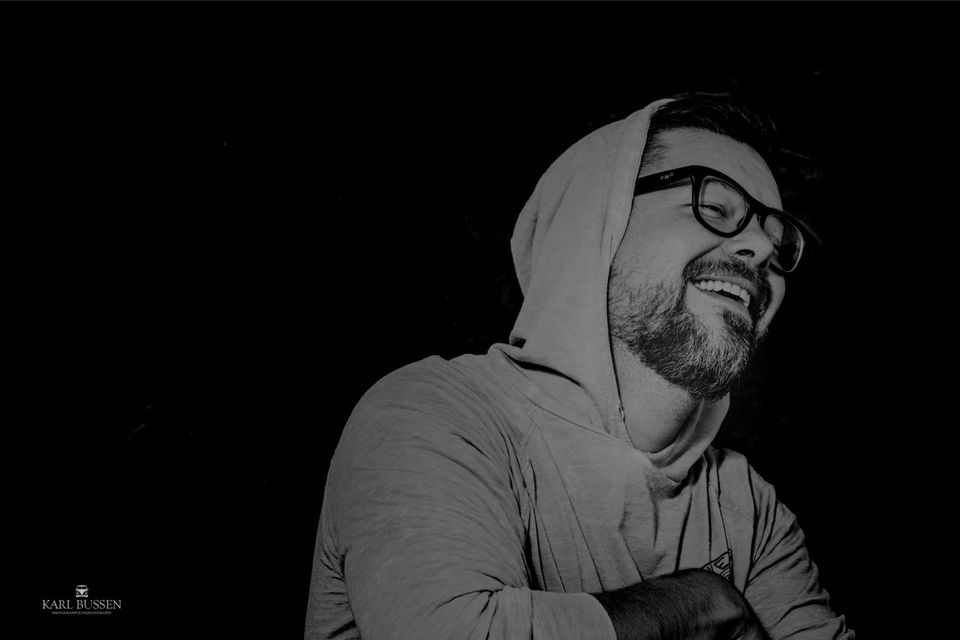 So how did I get here? And why in the world am I writing a blog about the construction industry?
There's probably a really complex answer to this question, but I am going to go with the straightforward answer. I am here because I asked for this opportunity with TrueSon Exteriors | Interiors, Columbia MO. And if you've read our blog in the past, I imagine this is going to be a pretty big change in the reading experience you are accustomed to. I'll expound on this further down the blog, but here's a quick introduction.
My name is Jeff. I've lived in Columbia, Missouri almost my entire life. I briefly explored the underbelly of Warrensburg, Missouri where I spent more time studying Rock n' Roll and Metal Music than the graphic design degree I was supposed to be chasing. Some of my choices were not conducive to a traditional path, but that chapter presented an opportunity to reinvent myself. And that path ultimately brought me back home to Columbia. If I had to pinpoint specifics, I cut my teeth on marketing while playing in a band.
I played in a couple of terrible bands with great intentions (and apparently a fan base that enjoyed their ears being bludgeoned by out of tune singing and guitars). Eventually I landed in a great band with a ton of potential. If you build enough of a local following, I think the show promoters in town get sick of seeing you do things the wrong way. I learned an exponential amount about business, marketing and selling tickets playing in that band from those promoters and talent buyers. With a hustle harder than anyone else attitude, I've managed to play with some of my favorite bands and national acts throughout the Midwest. I've even had our songs on the radio in several different states, and have slept in the most unique nooks and crannies because we persuaded a local into letting us crash at their spot for the night. It's all about marketing.
Chances are you didn't click on this to read about the local music scene. That's not what Barry is paying me to do.
"Write a construction blog from your perspective. Maybe it will make sense to folks, like you, that don't know much about what we do? Maybe if you write it, it won't be so freakin' boring!" - Barry
So, Barry wants me to approach this blog like he approaches his business. With an authenticity you aren't going to get elsewhere. When I first met Barry, our sons were playing basketball together. I learned quickly that Barry is as real as it gets. I gravitate towards people like Barry for this reason. You can't script his personality. Have you heard his radio ads? They've tried to hand him scripts, but that's not what he is about. Barry has built up a brand that people trust by doing things his way. In his mind, the only way he could convey his message from a marketing standpoint was to bring someone in to learn his culture. That is why I am here.
Note: Along with the blog experience, you might also notice a difference in the marketing content in general. I will be putting my photography/ videography and design stamp on all marketing facets, moving forward.
I'm not an experienced blog writer but I've written hundreds of songs. It was never my intention to write a song for the radio. I can appreciate music of all types, but if it doesn't resonate with me, I can't perform it. Moving forward, this blog is going to be a little bit different. I'm going to be diving head-first into the world of construction and specifically, what separates TrueSon Exteriors | Interiors, Columbia MO from the rest. I won't be out on the job site building stuff, because Barry is smart and has a very high expectation of the quality TrueSon Exteriors | Interiors provides. But I bet I'll be studying the builderspace.com glossary of terms to play "Construction Term or Band Name?". I promise to try and avoid writing a blog filled with the type of technical jargon that could cure insomnia. If I find a topic that resonates with me, maybe you will come along for the ride and Subscribe? If I can give this blog a unique perspective as a customer that knows nothing about siding, shingles, or how long a job is supposed to take: maybe I've done some good in this world?
Cantilevered Void – Construction Term or Band Name?
The actual meaning: Foundation void material used in unusually expansive soils conditions. This void is "trapezoid" shaped and has vertical sides of 6" and 4" respectively.

Verdict: Sounds like a great Goth Band name to me.

Next Blog Up!
LEAD TIMES – Worth the Wait?
**Want to learn more about a specific topic with me? Let's have some fun and learn some things together along the way! Reach out to me at jeff@truesonexteriors.com.

Make sure to subscribe to the TrueSon Exteriors Columbia, MO Blog before you leave!