A Perfectly Built Quarterly Newsletter
Cheers to to the TrueSon Exteriors & Interiors second ever issue of On the Level! This issue will have a little more content, a little more in-depth analysis, and a whole lot of the same stuff that makes us who we are. I've poked the experts enough that they are starting to avoid me in the hallway (mostly joking).
We've got everything from a 2022 outlook to a guide on replacing windows in your home. We even grabbed our in-house hunting expert to provide some quick tips for Turkey Hunting this Spring. And if you can't find what you are looking for here, please know that you can always reach out to me and we'll
try to fit it in the next issue!
How do I know when it's time to replace my home windows?
When Fall and Winter weather starts ganging up on the those summer days, a person can learn a lot about their home if they know what they are looking for. Have you ever seen the windows in your home start sweating (condensation)? This may or may not be an issue related to your window's efficiency. A common misconception is that a window that sweats should be replaced, when in actuality you might just have a very humid house. If there is fogging in between window panes, this could indicate a faulty seal. When you walk by your windows do you feel a draft? If yes, you probably need to have someone come out and look at your windows.
Home window replacement can seem like a daunting task, but we are here to help. Josh, resident window and doors expert at TrueSon Exteriors & Interiors, Columbia Missouri says homeowners should answer some questions before they jump into a window replacement project.
How old are your existing windows?
How long do you plan to be in your home?
Are you looking to improve the appearance of your home?
Do you want to increase the size of the windows in your home?
What type of functionality are you looking for in a window? Fixed or Picture vs. Operational Windows?
In short, there are plenty of reasons to look into having your windows replaced, but if you are considering an upgrade, let us help guide you!
How long do home windows last?
Most window professionals believe a quality window should last 15-20 years. Getting straight to the point, windows haven't aged well in the past. The technology in just a short amount of time has really improved over the last 10-20 years. Even the cheapest windows made today are likely better than that 20-year-old window I your home. Improved energy efficiency and build quality are one thing, but even the best windows simply wear out over time.
Should I replace my windows if I plan to sell my home?
Believe it or not, the internet can be a wonderful resource. Take, for example, the various cost vs. value reports like the one Zonda releases yearly that can be found at places like www.remodeling.hw.net. Their data supports that window replacement is No. 3 for greatest return on investment for homeowners for exterior projects (replacing garage door is No. 1 and replacing siding is No. 2).
While the initial sticker shock of buying all new windows might be difficult to get past, replacing windows brings a 69% of cost recovered on resale which is really good. And you are likely to see real savings on your utility bills with new windows. Do you plan to stay in your home for a while? I mean no disrespect to the next owner of your home, but I'm not sure you'll get your return if you plan to move within a year or two of replacing windows.
Will replacing home windows make my home more energy efficient?
My wife drives a Prius. And one time she caught air jumping some damned railroad tracks - somewhere rural Missouri (true story). That was intense! It felt so wrong, yet so right at the same time. I'm not sure where I'm going with this, but maybe just to say "I get it". And as much as I didn't want her to buy a Prius initially, I have grown really fond of being able to drive anywhere in America on a full tank of gas. Windows are a great way to improve the energy efficiency of your home therefore extending the mileage of your paycheck.
Did you know if you live within the city limits of Columbia, Missouri you are eligible for a free residential energy assessment? Someone will come to your house for an onsite visit. They will look at your habits, equipment and structural issues so you can figure out just how good (or bad) your windows and doors are performing. They do this really cool air-tight test that checks for drafts in your home. You can find more information by calling them at (573) 441-5528.
Does my home insurance cover the cost of replacing windows?
We generally see windows being covered out of pocket by homeowners. Barring any natural accident of the weather-related variety, windows aren't typically covered under home insurance if they are just "old". Normal "Wear & Tear" isn't a category insurance generally covers. Insurance won't take into account the efficiency of your window, or the quality of the window in most cases.
Does a Home Warranty cover the cost of replacing windows?
This is a great question! The simple answer is, all home warranties vary. It would be best to check with your realtor or facilitator of your Home Warranty.
What type of window material should I choose?
There are generally 3 types of windows: vinyl, fiberglass and wood. Here are some things to consider for each:
Vinyl Windows
Most cost-effective and budget friendly option
Low-maintenance (painting not necessary and easy to clean)
Avoid cheaper grade "recycled vinyl" products because they tend to fade or off-color
Fiberglass Windows
Incredibly strong and durable reducing the risk of seal failure, long-term stability
Withstands large temperature swings, outstanding resistance to outside elements
Will never rot or corrode, resists chipping, chalking and fading, never repaint them
Wood Windows
Long-lasting durability
Natural beauty with intricately crafted designs and detailed craftsmanship
Most customizable designs to achieve your desired aesthetic
What should you look for in a home window?
There are several factors here that one should consider. We highly recommend being diligent in your research if you are considering replacing windows. You will want to find a window brand that has been in the business for a while. A quality window will have a solid warranty but a warranty is no good if a company doesn't stay in business. You should find a company that puts their windows through rigorous testing, especially if you experience all the seasons in your area. What happens when it's 75 degrees one day an 30 the next? There are several manufacturers that fit this mold, but let me tell you why TrueSon Exteriors & Interiors likes to use Pella Windows and Doors.
TrueSon is an Elite Platinum Pella Certified Contractor Window Installer
The fact that TrueSon Exteriors & Interiors is an Elite Platinum Certified Contractor puts us in the top 1% of Pella's sales, nationwide. This means Pella values the work we do and they want to help maintain that relationship with us. Since 1925(you read that right), Pella has been one of the leading residential and commercial window and door leaders in the industry. Pella has been awarded more than 150 product and design patents which tells us they are always on the cutting edge. Pella is backed by one of the best warranties in the window and door business with a limited lifetime warranty which pairs well with the TrueSon Installation/Labor warranty.
The bottom line is that Pella is a brand that will always be there for your biggest investment. Whether that means finding a part for a window, new technology to keep up with the demand of energy efficient products, or trying to find that stylish look that Pella is also known for. It means that if you do your window or door business with TrueSon, you're going to have a quality product with a phenomenal warranty also backed by a labor warranty in a local company you can trust! Contact us today through our easy-to-use contact form!
Hurricane Clip - Construction Term or Band Name?
The actual meaning: Metal straps that secure the roof rafters and trusses to the top horizontal wall plate.
Verdict: I can't get the image of my wife jumping things in her Prius out of my head. "Hurricane Clip" is the perfect rap name for someone that has reached a certain level of street credit in the Prius game. "Hurricane Clip" spitting bars and jumping cars.
Don't forget to subscribe to our blog!
TrueSon Exteriors & Interiors is committed to finding the best of the best skilled laborers.
We are always looking for skilled workers with a strong work ethic that are self-motivated and can
thrive in a family environment.
Must be hard working and reliable and have your own vehicle to drive to and from job sites.
Punctual
Self-motivated
Fast learner
Preferred but not required:
Interior/Exterior Remodeling Experience
Decking Experience
Windows/Doors Installation Experience
Siding Installation Experience
Roofing Experience
Home Repair Experience
NOTE: We will provide on the site job training for the right fit!
At TrueSon Exteriors & Interiors we offer all of our employees the following:
Competitive Wages
Family Atmosphere
Onsite Training
Health Benefits
Retirement Package
Weekends Off
Paid Holidays
Lifetime Skills
Call 573-442-7292 or come by our office M-F 9am – 4:30pm.
Guess the number of Decking Screws for a chance to win!
How Many Exterior Decking Screws are in this Jar?
Closest Guess Wins!
"Hey Siri, what is the most powerful over the counter painkiller for Home Remodeling?"
Flash back 10 hours. Everything started fine. I ran over to the hardware store with our Production Supervisor, Chad. I was there to buy gloves. The day before, one of our production team members, Jeff M., came to my office to ask me what I was doing the following day. I didn't have an immediate answer because someone else stepped into my office and I had to check my schedule. When I circled back, he insisted he was joking. They were pulling up a brand-new wood floor that had been glued down by the contractor before us. Interior Home Remodeling is full of surprises! The task was going to be a doozie, I could tell in his voice. At the same time, I could hear Gary, our General Manager's voice in my head telling me to jump out there and get dirty every now and then. This seemed like a good chance to get dirty and help one of my teammates.
"Chad, what type of gloves should I get?"
Chad grabbed the thinnest gloves I had ever seen and said, "These should work."
Chad gives me far too much credit. I bruise easily. Splinters have a thing for me. I'm old.
I grabbed a more padded version of the ones Chad found and he agreed, these would probably be better for me. Not that I'll be doing a ton of manual labor for TrueSon Exteriors & Interiors, Columbia MO, but if I'm called on, I want to have some decent gloves! At the checkout register, the friendly guy at the hardware store had a few jokes. Mostly centered around death. I couldn't help but feel a bit of foreshadowing was trying to insert itself into my day…
I decided not to tell the Interior Remodeling crew I was coming. I just wanted to show up. I didn't want to disappoint anyone if I couldn't make it, but I also didn't want anyone to try to talk me out of going. I made the drive across town, with my new shiny red gloves.
Home Remodeling Guy Reporting for Duty!
Upon arrival, Jeff M., one of our Interior Remodeling Specialists, just looked at me and started laughing. "You came?!? You must want to hate your life? Seriously, why would you come?". All the pleasantries you would expect from my buddy, Jeff M. I laughed it off and made up a song on the spot about my new red gloves. I'm not sure he was entertained. They were using some form of a gigantic floor chisel/hammer. This thing was so big, it was on wheels. And when he fired it up, the sound was louder than any metal show I've ever played or seen.
"We better get you some earplugs." Says Jeff M. I agreed.
Greg, also one of the Project Managers was on the job as well. Once I got my earplugs in, he handed me a hammer. "Take this hammer, and pry up the flooring as Jeff M. chisels it up."
Easy enough? WRONG. Sure, for the first few minutes, things were going smoothly. It wasn't until I realized I had been hunched over like a defensive lineman for about 10 straight minutes that the fear set in. I stood up straight and that's when my back not-so-politely asked me, "What in the actual F___ are you doing?". If you're above the age of 40, you've probably had a body part very clearly telling you things are not okay if you continue to do what you are doing. But I couldn't stop. I couldn't tell these guys I appreciate all you do for us, and that's all I've got time for today. Best of luck! I'm not going out like that.
We chiseled away at the floor. Little by little. At one point, Jeff asked me if I wanted to trade. I would run the hammer chisel, and he would pry up the floor. I don't know if he saw the pain in my eyes or just wanted to give me the opportunity to try the hammer chisel. I wanted to try the hammer chisel! I thought this might be better than keeping my dad-bod at an awkward 60-degree angle for long periods of time. WRONG. HGTV never shows how long these Interior Home Renovations take!
There's something extremely humbling about not having the weight or muscle strength to run a power tool with efficiency. I don't deserve my shiny new red gloves. It was pretty clear to Jeff M. that if he wanted to get any work done, he was going to have to run the hammer chisel. We traded back. I don't know if my body just went into fight or flight mode, but I'm pretty sure the next hour or two I was on auto-pilot. We took a break when the painter met with one of our project leaders, and then another break when I ripped the entire butt out of my work jeans. Looking back, that really was the icing on the cake or the Coup De Grace that put an exclamation point on my day. I was quite literally the butt of the joke.
Right around 11am, Jeff cut off the hammer chisel. Lunchtime. Music to my ears and some minor relief for my back. We decided to drive into town and grab some local BBQ. Not sure I earned it, but I scarfed down my lunch. And if it was going to potentially be my last meal, at least it was delicious.
After lunch, I thought about dropping Jeff M. off at the job site and heading back to the office, but I couldn't abandon him and Greg; that just didn't feel right. While I didn't feel like I was contributing much, they really were making better time with me there. Afterall, this was a huge Complete Home Remodel, so I dug deep and found a tiny bit more of that stuff they call "heart".
When we met back up with Greg, he handed me the push broom. In an assertive voice I hadn't heard him use before he said, "I need you to sweep up all the loose stuff in this room where we chiseled. All the debris has to come up so I can take a diamond blade to the floor to get the rest of the glue up.". Fine with me! I can sweep, I've swept lots of things. I happen to be a pretty proficient sweeper. AND it won't hurt like the other job, right? WRONG. Ten minutes in of aggressively sweeping up this unruly debris had a new part of my back singing show-tunes! The hell is wrong with me? Luckily, I heard my name being yelled in the other room. "BLUMER! This trash isn't going to pick up itself! You're on trash duty too!". Greg was having fun with me. And why shouldn't he? I was in his world.
I hustled in there and started picking up flooring that had been accumulating since I last left. This meant multiple trips outside to the dumpster with bucket loads of flooring. Or, as I like to put it, a whole new way to feel pain in a muscle group I must not currently use at all in my lifestyle. For the next few hours, I swept aggressively and picked up trash franticly. That was my job. And I dare say, I was decent at it. Not great, but decent. Greg stopped yelling at me and even paid me a compliment about my clean floors when we were wrapping up. And it's not that I didn't already appreciate Jeff M. and Greg for the work they do on a daily basis, but I certainly gained some perspective. And perspective at my age is still everything to me.
Looking for the Right Contractor to Remodel Your Home? Call our Team.
Our day winded down and I staggered out to my truck. I had to head home and get ready to coach soccer practice where I was positive, I would feel every bit of what I did for the day. Through it all, I still can't stop thinking about how these guys wake up and do this stuff every day. And this Remodeling Project wasn't close to being finished. There's still plenty more to do. I understand how some laborers out there might cut corners if it means finishing up quicker, but I assure you, our guys are working hard from start to finish on our job sites. This particular job site we are redoing everything a previous contractor had already done. We're replacing new – and very poor craftsmanship. The customer trusts us to do it. That's saying something.
One more thought about this experience. For some reason manual labor gets a bad rap sometimes. I don't get it. Sure, it's hard work. Sure, it's not glamorous at times. But the heart our team has for the work they do I haven't really seen in my other work experiences. They work hard, they make good money, and the sense of accomplishment they have when the job is done makes for a very rewarding occupation. If my son has any interest in being a skilled laborer, I surely won't discourage him.
"Hey Siri, remind me to look up Tech School Programs near me."
---
Coped Joint – Construction Term or Band Name?
The actual meaning: Cutting and fitting woodwork to an irregular surface.
Verdict: Pretty sure I saw this band out in Denver this summer. A mostly white Reggae band from Boise, Idaho with a firm grip on the political climate in South Africa...
Meet the best Interior Remodeling Team in the Business!
Besides earning Gold for Inside Columbia Magazine's Best of Columbia's 2021 Home Remodeling Company, there's a lot to be excited about! TrueSon Exteriors | Interiors, Columbia Mo has been steadily growing! And with that growth comes brand new opportunity and new services including an in-house Interior Design Coordinator.

Tyler Kallenbach and his already stellar team added a new face with some fresh ideas to the mix! Meet Stacey Fitzpatrick. For Stacey, Interior Design is not just a job responsibility, but it has been her passion for as long as she can remember. She's most excited to meet with potential and existing customers to discuss project ideas. Stacey is the right balance of being able to help as much or as little as needed when it's time to remodel your Kitchen or redo your Master Bath.
Whether it's New Construction, Home Addition, Kitchen Remodel, Bathroom Remodel or a Whole-Home Remodel, Tyler Kallenbach and his team have the experienced professionals to help guide you through your project. Let us turn your vision of a dream home into a reality!
TrueSon Exteriors | Interiors teams up with Logboat & Waves
TrueSon Exteriors Interiors, Columbia Missouri is a full-service construction company, but we are far from average. Credit to Barry Roewe, Owner of the company, for setting the tone in and around our office and job sites. We are a family. Barry has a knack for finding team members that have a will to outwork the competition while focusing on pushing our strengths and developing any weaknesses. Our Home Remodels were recognized by Inside Columbia Magazines as being the Gold 1st Place winner as Best of Columbia. Our siding, roofing, and decking experts have built a name that our community trusts for over a decade. But it's our excellent customer base that keeps us pushing for bigger and better things. That's why we are excited to announce our most recent project. A "Thank You" to our customers for helping us to continue our upward trajectory in our community.
We recently partnered with Logboat Brewing Company and Waves Cider Company to create our own labeled beer and cider! While supplies are limited, we hope that you'll be able to get your hands on one of these excellent beverages! If you do, please message us a picture of you enjoying a beverage, courtesy of your TrueSon Exteriors Interiors Family!
4 Questions to Ask Yourself Before Building a Screened-In Porch
1. How often does your family plan to use your screened-in porch?
One of the most important questions to answer prior to building a screened-in porch is how will your porch be used. If the answer is 'only summer' your layout and floor plan may be a bit different then if you plan to use it throughout both spring and fall. Begin brainstorming how you plan to use your screened-in porch then download our guide to screened-in porches to learn more about the current trends in porch designs.
2. What is the best way to match your screened-in porch to your home's architecture?
While you don't have to have an exact plan already laid out when walking into your initial consultation, it is important to have an idea of what you expect your screened-in porch to look like. By having an idea of the aesthetic you are wishing to achieve our team can help you envision what your screened in porch may look like and how it will compliment your home. Once we have talked through the design, our team can create a blueprint for you to review before the building process begins.
3. What is the budget and is there any wiggle room?
During your consultation with a contractor it is important to have an understanding of your budget and whether or not you are willing to go over. Establishing a budget can ensure proper expectations for both you and your contracting team. At Trueson, sticking to a budget is important as we know screened-in porches are an investment.
4. How will our new structure handle rain or snow?
When adding a new feature to your home it is crucial to remember Missouri's elements. When determining the best contractor for your new porch consider your contractor's knowledge of roofing and funneling water away from your home. You should trust your expert contractors to know how to build a screened-in porch with a quality roof to ensure no furniture or other appliances are damaged.
Why You Should Hire Trueson Exteriors to Build Your Screened-In Porch in Mid-MO
The experts at TrueSon Exteriors are dedicated to providing quality service and offer a free estimate to ensure your screened-in porch best fits your family. Working with you to determine a proper timeline and budget, you can trust our team of contractors to be there for you from start to finish. Learn more about Trueson Exteriors and our team's expertise by downloading our screened-in porch guide today! Bringing your family's dream home to life, our contractors in Columbia, MO have been building beautiful porches throughout mid-Missouri for the past 10 years. Contact our team to get started!
Warranties Are Dumb, Until They're Not
We've all been there. You finally pull the trigger on that expensive item you've been saving for. Not even a year down the road, the item fails! Luckily, you have that small peace of mind because you bought the warranty. Only to play the "who's going to fix it, the store or manufacturer" game. It is maddening!
Believe it or not, I have a Blog Pledge written on the whiteboard in my office. Part of that pledge is to be true to myself and true to our readers. When I say I have little to no faith in the word "warranty" or "guarantee", this is the truth. I owe it to you to be honest about the topic. I can't tell you how many times I have allowed someone to tack on an additional line item on my receipt for an extended warranty just to be completely let down when I needed that warranty the most. So how reliable is a warranty in the construction world? I'm learning that just like everything else, the devil could be hiding in the details. I want to help you avoid some potential pitfalls in the construction world. To help this process, I am going to include a 10 Questions Every Homeowner Should Ask About Their Construction Warranty below that you can utilize the next time you meet with a contractor. This can serve as a jumping off point for really great dialogue between you (the Owner), and any company you might work with on your next project.
What makes a Limited Lifetime Warranty… Limited?
That's a fair question, right?  First, let's start with the word "Lifetime".  This definition varies among manufacturers.  Lifetime can mean for as long as you own the home or the life expectancy that the manufacturer assigns to that particular item.  Ask for clarification!  Let's say "Lifetime" means for as long as you own the home.  I like this scenario, if I have no immediate plans to move.  What happens if you move?  It's good to ask if that warranty is transferable to help the next person down the line.  What happens if you just bought a home that has recently been updated with a new roof or new windows?  Many of these Lifetime warranties can be transferred to a new owner, but usually only once, and that process usually comes with a 30 - 60-day deadline from the purchase date of your home.  Meaning, you would need to work with the original homeowner and/or realtor and have them help you transfer that warranty to you, and within the allotted timeline before it expires.  If you are buying a home, check for a list of updates the homeowner may have recently made to the home.  If new items exist, consider asking if anything is still under warranty so you can see if it can be transferred to the new buyer.  You would be surprised at how many times this step falls through the cracks!
What if "Lifetime" means the life expectancy that the manufacturer assigns to that particular item? I encourage you to get an understanding of what that specifically means. Maybe it's a 15-year shingle on your roof? That means the manufacturer is stating that the shingle is only expected to last 15 years. Anything past the 15-year mark is no longer covered or could be prorated, depending on age at the time it needs to be replaced. Who knew just one word could be so confusing? But we aren't done yet!

Let's look at the word "Limited" in Limited Lifetime Warranty. Limited could mean that the manufacturer only honors certain parts of an item under this warranty. It's absolutely worth asking for clarification on this point. When it comes to windows, there could be a lot of moving parts. This is important because maybe that limited warranty only includes the locking or opening mechanisms. Limited could also mean that the labor is not included even if a part is covered under the warranty. It's really worth diving into the weeds to figure out what those limitations are under the limited warranty!
Things You Should Know About Construction Labor Warranties
Labor Warranties are another way to hopefully put the consumer at ease, and protect your investment. Labor warranties cover the workmanship of someone like TrueSon contracted to install the project. Like everything else mentioned above, you really do have to read the fine print. TrueSon Exteriors | Interiors, Columbia MO utilize a FREE 5-Year Express Workmanship Warranty. This warranty warrants the installation of products to be free from defects in workmanship from the date of installation of the product for a period of five (5) years thereafter. This means we agree to repair or replace, without cost to the Owner(s), any defective work and any damages cause by faulty workmanship and/or faulty installation done by TrueSon Exteriors or by persons under contract to TrueSon Exteriors for five (5) years following completion. If you read through our warranty, we are specifically talking about the workmanship, again, not to be confused with defects from the manufacturer which would be covered under a manufacturer's warranty.
TrueSon Exteriors | Interiors Labor Warranty can be found Here

As I read through our warranty, I have to admit, I was looking for any loopholes that could spell bad news for the homeowner. I'm just not finding any. To sum it up, the TrueSon warranty is straightforward and based on common sense. TrueSon isn't going to cover something under the Labor warranty that was caused by neglect from a homeowner. They aren't going to cover something that was caused by "an act of God" – you would probably need to check with your insurance. TrueSon also won't cover all of the siding of your home if we are called out to repair a couple pieces (if we weren't the original installers of your siding). We can put a bandage on your repairs, but we aren't going to cover projects we didn't originally install under our warranty if we're just helping to fix an issue we didn't create. One item of note that I find extremely important is that the owner is to provide notice within thirty (30) days of discovery of the alleged defects and prior to performing any permanent repair by the Owner or some other entity and/or person. In other words, TrueSon doesn't want a problem to be ignored and neglected which could potentially exacerbate the issue, making it worse. And they don't want you to try and permanently fix it yourself or have someone else do it, before our team can verify it's a workmanship issue and provide the fix ourselves. The issue here is that a permanent fix over our workmanship could make identifying the initial cause extremely difficult.
*It should be noted that this blog is in no way a substitute of the verbiage in the signed warranty. This blog is not a legal document.
Why the TrueSon Construction Labor Warranty is Special
TrueSon Exteriors | Interiors, Columbia MO just celebrated a pretty big achievement recently for winning Gold as The Best Home Remodeling Company in Columbia, Missouri. This award is presented by Inside Columbia Magazine's issue – The Best of Columbia. If you aren't familiar, this award is a pretty big deal in our city. It takes being nominated and then a public vote to be recognized. A bit of a "humble brag", but this achievement was built on a decade + of hard work and dedication to our customers. Afterall, it was our customers that voted.
Over this past decade, TrueSon has vetted the best vendors and suppliers for the products and materials we use. If you buy a Pella window or door, you are buying a product that is backed by a great company. They take care of their customers with an outstanding warranty, and they do a great job of taking care of us when we need to step in and help a customer with their product. The same can be said about LP Siding. The LP Siding brand is a brand we trust because they are going to take care of their customer and the quality of their product speaks for itself. And at the end of the day, if you are a customer of TrueSon, we are going to take care of you to the best of our ability. The best way to foster great relationships is to do what other companies aren't willing to do, and that's what we do with our Labor warranty. One of the best things about our TrueSon Labor warranty is that it is FREE! We aren't tacking on any additional fees for this warranty. It's standard because we stand behind the work we do, and we've been here a long time. We aren't going anywhere.
I've mentioned before how important it is to avoid those fly-by-night "Chuck and a truck" companies that promise the world but can't be found when something goes wrong. Frankly there are too many of these companies and they do nothing but cause distrust in our industry. Some of these companies will promise a 10-year labor warranty, but if you do your homework, you'll see that they've only been in business for a year or two. A labor warranty is only as good as the company that backs it. If they aren't going to be around in a few years, your labor warranty is worthless. Choose a reputable local company to start building a relationship with. That's why we are here. That's why we are the best in Columbia at Whole-Home Remodeling and Construction. With that in mind, here is a Questionnaire that can help you through the process, especially if you aren't in an area TrueSon Exteriors | Interiors, Columbia MO serves. I hope this helps you find the right company for your project!
10 Questions Every Home Owner Should Ask About Their Construction Warranty
1. How long is the manufacturer's warranty?
2. If a "Lifetime" warranty, can you specify if this means the product is covered for the rest of the home owner's life, or does this mean the manufacturer has a life expectancy assigned to this product (and how long is that)?
3. What are the specific limitations of the "Limited Warranty"?
4. Does the Manufacturer's Warranty cover all parts or just certain parts?
5. Who covers the cost of labor or cost of disposal if I have to have something replaced or disposed of under a Manufacturer's Warranty?
*Remember, things like siding or shingles can really add up if you have to pay for labor and a disposal service
6. How long has this specific manufacturer been around and what is their reputation?
7. Why do you prefer this manufacturer or material?
8. Tell me about a time you've had to replace a manufacturer's defect with this company.
9. How many times can the warranty be transferred?
a. If I sell my home, how do I transfer the warranty to the new buyer?
b. If I buy a home that is still covered under your warranty, how do I transfer it into my name as the new home owner?
10. Tell me about your Labor Warranty?
a. How long have you been in business?
*Hopefully you are choosing a reputable local business to take care of your project like TrueSon Exteriors | Interiors
Addressing these 10 questions will help get you started on the right foot. This is one of those areas in life where it pays to do your due diligence. Ask for a copy of everything. Know the small details of your warranties (Manufacturer & Labor) before diving head first into a major project. The last thing you want to play is the "who fixes it" game, or even worse… the "who pays for it?" game.
Calcareous Clays – Construction Term or Band Name?
The actual meaning: Clays containing at least 15 percent calcium carbonate.
Verdict: If you have more than 1 "Clay" in your band, you should already be using this band name. In fact, if you don't have any "Clay(s)" in your band, nobody needs to know. Just refer to each band member as "Clay 1, Clay 2, etc." at every show and you will win. You can't lose with this band name.
**Want to learn more about a specific topic with me? Let's have some fun and learn some things together along the way! Reach out to me at jeff@truesonexteriors.com.
Make sure to subscribe to the TrueSon Exteriors Columbia, MO Blog before you leave!
Trust the Team of Professionals at TrueSon Exteriors for Roofing in Columbia, MO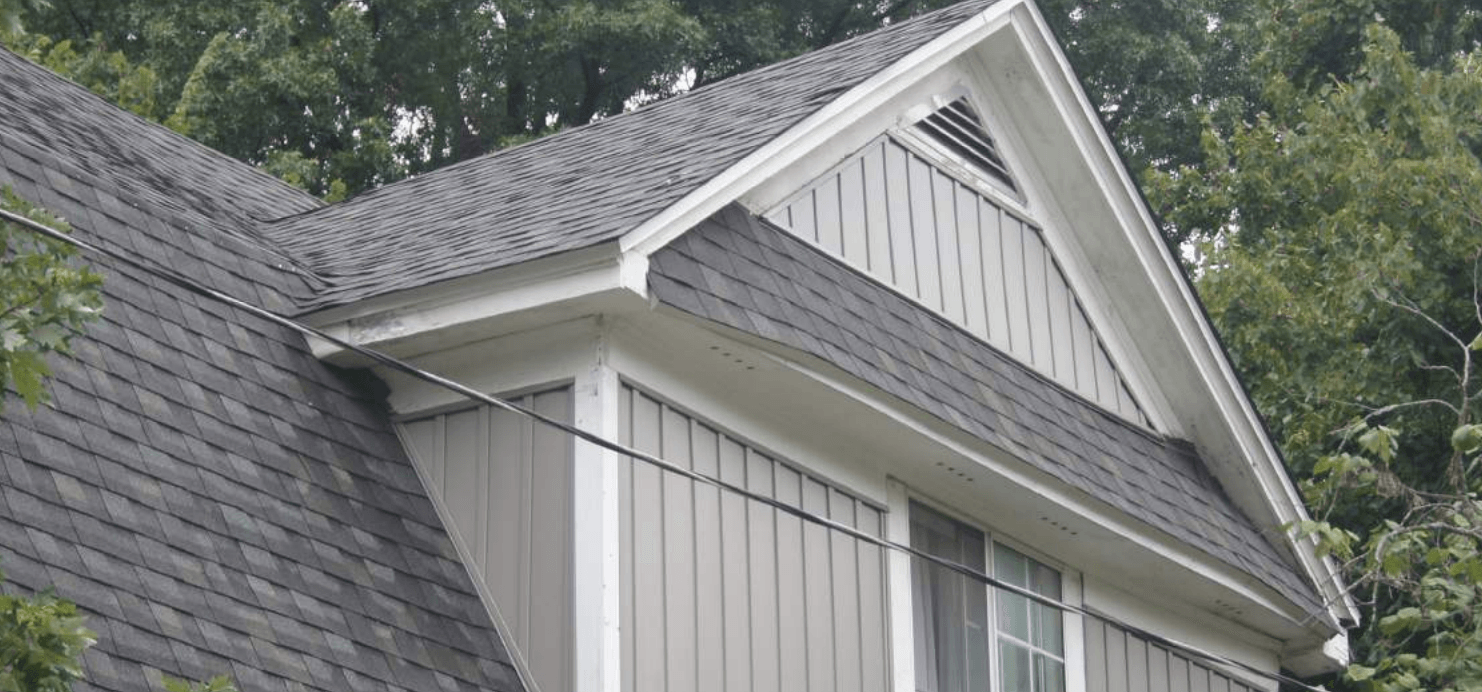 Homeowners in Missouri quickly realize their roof is the number one defense against the ever changing weather conditions that come with living in the midwest. Whether it be a hail storm in April or the scorching sun in August, having a well-maintained roof is crucial to protecting your home and family. The experienced team at TrueSon Exteriors works hard to ensure any repairs or roofing is properly done, so you won't have to worry the next time a storm rolls through. Download our guide today to learn more about roofing and how our team can be there for you no matter how big or small the damage may be! Download Our Roofing Guide Contact Our Team of Professionals
Missouri's Most Common Causes of Roof Repairs
From winter to summer your roof endures a lot throughout the seasons. Download our guide to roofing in mid-Missouri to learn more about the various factors that may be causing your shingles to be worn down.
Trees and Branches
Following a severe storm it is important to have your roof looked over as fallen branches may have caused damage to your roofing. Even the smallest branches can cause cracks in your shingles which if left untreated can worsen over time.

Small Critters
While you may not take much notice of squirrels or other small animals crawling across your roof, having your roof inspected often can help ensure no unwanted drafts or leaks occur. If your roof is neglected for an extended period of time you may find unwanted critters have nested their way into your roofing without you noticing. Call a professional to inspect your roof for damages today!

UV Rays
Most homeowners tend to neglect their roof during the summer months because they forget about the damage intense sun can have to their roof. Be sure to have your home inspected following a scorching summer to ensure your roof is properly sealed before the snow and colder weather hits.

Storms
From lightning and thunder to snow or hail, your roof may see it all but that doesn't mean the inside of your home should. Prior to storm season, it is advised to have your roof looked over to ensure all shingles are in place and no dents or leaks may cause rain or snow to enter your home.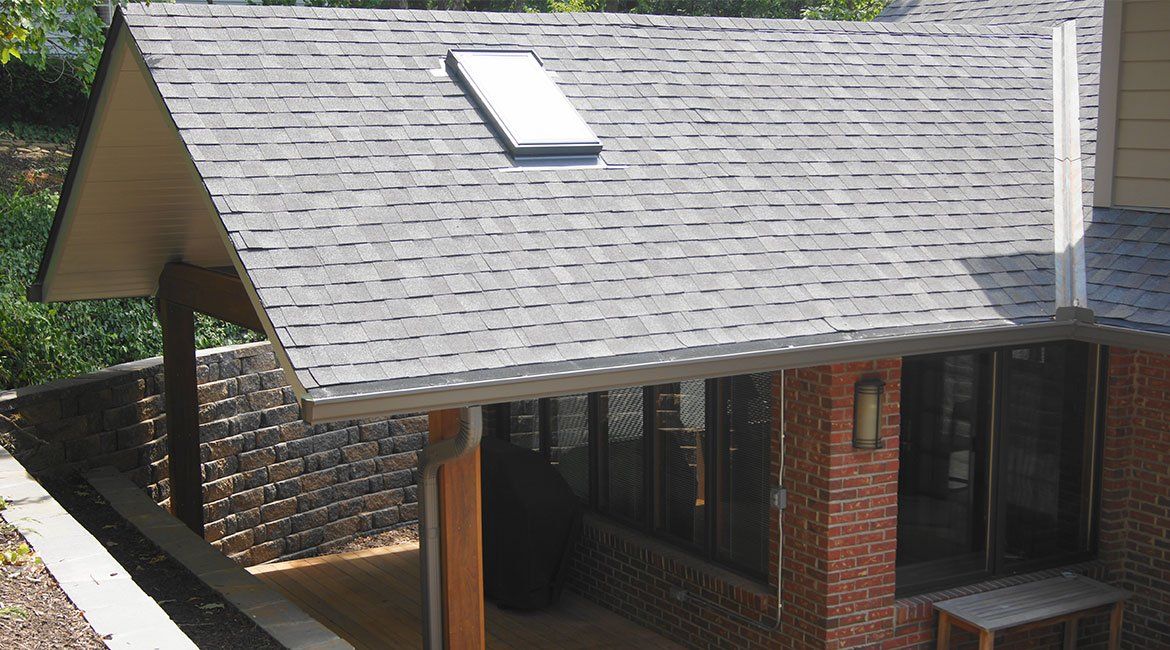 Signs Your Missouri Home Needs a New Roof
Are you finding your utility bill is increasing and every time there is a storm rain has gotten into your home? It may be time to invest in a new roof. While repairs are always an option, if tremendous damages have occurred it is more cost effective to replace your roof. Call an experienced roofer in Columbia, MO to learn more about your options.

Visibly worn shingles.
From discoloration to cracks, old shingles need to be replaced to ensure your roof is trapping all air inside the home so your utility bill doesn't spike during the summer or winter months.

Leaks in your roof.
Leaky roofs are not only a nuisance but can be a safety risk for your home. If your roof is letting water into your home, the structural wood may become rotted causing it to weaken over time.

Major damage following a storm.
Shingles often become loose following heavy winds and storms. Have a professional inspect your home during storm season to ensure no debris will fly from your roof during the next storm.
Hiring an Experienced Roofing Team in Columbia, MO
Now that you know the signs of needing a new roof in mid-Missouri it's time to determine the best team to help you do it! Dedicated to providing quality service, the TrueSon Exterior team offers free estimates and will work with you to determine a proper timeline and budget for your roofing project. Learn more about our team of professionals and our expertise in roofing by downloading our roofing guide today! When you work with us you know you aren't only gaining a roofing contractor in Columbia, MO but you are building a lifelong relationship. Let's get started!

Contact our team of professional roofers in mid-Missouri today!