Let's talk about Lead Times!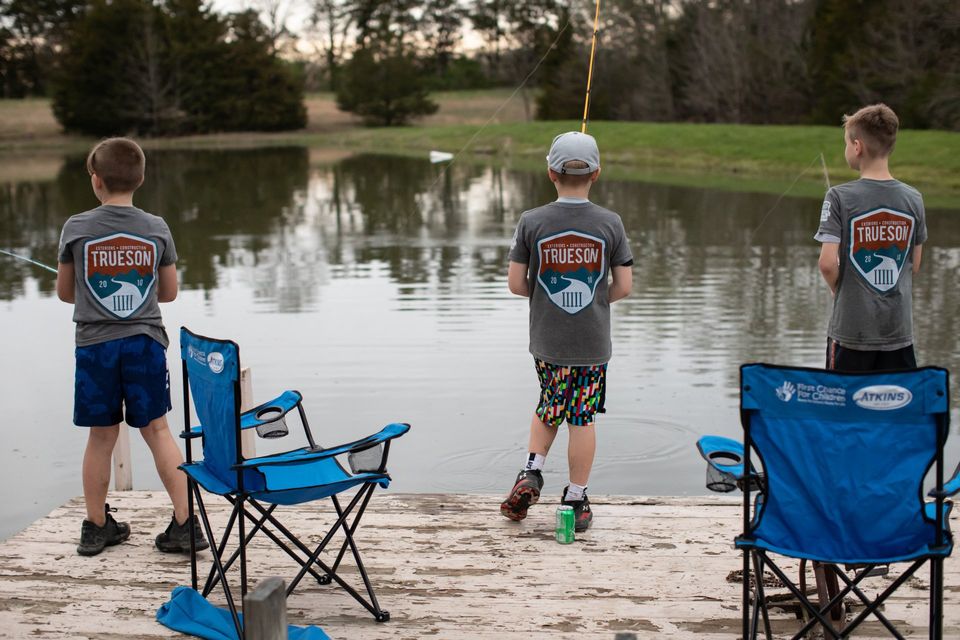 Mason Roewe, Connor Tegerdine, & Landon Blumer (L to R) killing time
Lead Times - Worth the Wait?
Get excited! I have heard the two-word combo "Lead Times" no less than fifty times since I started working here at TrueSon Exteriors | Interiors, Columbia MO. This phrase has been mentioned with a negative connotation. "These Lead Times on new siding jobs are killing me!". Sometimes the phrase is stated as a badge of honor, "Our Lead Times are standard for EVERYONE worth their salt in this industry.". Why is this such a polarizing topic in our business?
I'll admit, I am familiar with the phrase "Lead Time" when talking construction. I even thought I knew what it meant. I was wrong.
So When Does the Clock Start Running for a Lead Time?
At TrueSon Exteriors | Interiors, Columbia MO, we define Lead Time as the amount of time that elapses between the point a contract has been signed and down payment received to the point a project has been started. Sounds easy enough, right? Something I learned today is that the clock doesn't start until these two items have been completed. If you're like me, you might be looking for a couple different bids for a job. Just know that the clock isn't running until you commit to a company, you've signed their contract, and you've made that down payment. If the bidding process takes you a couple weeks, that time does not count towards your project. If your sales rep says "we have a 3-to-5-week Lead Time" that means once you sign your contract and make a down payment, you can expect your project to start in 3-5 weeks from that date.
Understanding what goes into a Lead Time
Now we know when a Lead Time starts, but let's dive into the weeds on what constitutes a Lead Time. At the risk of losing my creative street cred here, I've got to jump into some data analytics that will make our Business Analyst, Gary, drool. In 2020, the Associated General Contractors of America (AGC) surveyed 956 construction firms. 81% of the responses confirmed difficulty filling some hourly or salaried craft positions. Taking this one step further, the survey also pointed out that 75% of the responses listed "Worker Quality" being their biggest concern with "Worker Shortages" following close behind with a 72% response rate. This leads to higher costs, and you guessed it, longer Lead Times. In short, skilled labor is hard to find, and it doesn't appear this will get better in the near future. Those of you not named "Gary", are you still with me?
Another piece of the puzzle for Lead Times is the material itself or unforeseen natural disasters. I am learning that our industry often times experiences material and supply shortages. This can be a nationwide issue. Forest fires, inclement weather and even invasive species of bugs can wreak havoc on our lumber supply, making it hard to get the material to do the job. Certainly, a pandemic can put some real constraints on our Lead Times with businesses shifting hours of operation while also facing limitation with their labor force.
Now I am starting to understand why some of our sales staff are a bit discouraged. But what about the part of our team that aren't stressing about Lead Times? Only a few weeks into this job, and I am seeing that this confidence can be defined by one word: Quality.
Why Quality, Not Lead Time, Should Be Your Biggest Concern
I get it. I am guiltier than most when it comes to wanting instant gratification. That's why I like my steak rare. Also, why I have a hard time waiting for a pour of bourbon to "open up" (definitely something Gary and I have in common). Patience is a virtue, blah blah blah. I don't care. I want it now. Unless of course, it comes at the cost of the integrity of my home. I'm not interested in having a fly-by-night construction service put new siding on tomorrow if it means a year from now, my siding is warped. I will wait however long the average Lead Time is to hire someone to do it the right way to begin with.
I've seen multiple decks collapse at a college buddy's apartment complex because the firm that was hired prioritized quantity and the easy dollar over quality – they were ready to move on to the next town. As we ride through the thrills of hail season, Columbia, MO will see a bunch of storm-chasing construction companies move in. They'll probably knock out a few neighborhoods worth of roofs only to disappear and they will never be heard from again. That scares me. It should scare you too. Some projects (like a good bourbon) are worth the wait.
If you are like me, I just want the construction company bidding my job to be up front and honest with me about my Lead Time, however long that may be. I understand one tactic in the local industry is a promise to start the job the following day. While that might technically be true, that could just mean they will start demo that next day but you won't see them again for several weeks while they are waiting on the labor (someone to build the project) or material. I wouldn't want my space in disarray for multiple weeks while I am waiting. This is a good topic to discuss with any contractor. One more item of note here is that a good Remodeler will understand when there's an emergency. Most are willing to accommodate, to the best of their ability, if there's something that needs to happen quickly. Especially if it is an emergency fix and the project is affecting your livelihood. When TrueSon Exteriors | Interiors gives you a Lead Time, rest assured your job won't be dragged out.
Here's the Closer!
Some construction companies will sub-contract out a ton of work. That is certainly a method that can lead to a job getting done quicker, but some of the same concerns mentioned above can be an issue. That sub-contractor might not have the experience or craftsmanship you are expecting. They might put your project on hold because a bigger job came up and you get booted down the queue. At TrueSon Exteriors | Interiors, we pride ourselves on our in-house production teams. The few sub-contractors we use, we've hand-picked and have a long-standing relationship with these teams. By keeping most of our production teams in house, we can control the quality of our deliverable. We love boasting about our certified installers when we're bidding jobs, because a lot of folks can't say the same. We hold our employees to a higher standard. It's much easier to feel confident in the work we do when we know exactly who took care of you. As is such, you may wait a little longer because we want our team to see your project through to the end.
I don't mind waiting a little bit longer when it comes to the quality of the deliverable. My home is an investment in both financial and mental health. For my money, I want my projects built by a local company with a rock-solid reputation like TrueSon Exteriors | Interiors. TrueSon Exteriors | Interiors offers a 5-year labor warranty, for that simple peace of mind. Speaking of warranties, that is a topic worthy of its own blog! The quick and dirty is that you should absolutely ask any potential Remodeler if their construction company offers warranties besides a simple manufacturer's warranty or a limited lifetime warranty. We all would like to think a Remodeler would stand by their work, but that's not always the case.
The New Guy Conclusion: Don't let the Lead Time on a job scare you into rushing a project. Trust a company with a solid reputation for doing work the right way to plan your next upgrade.

Make sure to Subscribe to our blog while you're here! Like everything else in life, my Mom was one of the first to subscribe to my blog. Thanks Mom! Cheers to all of you that serve in that role for someone – you are loved.

Alkyd – Construction Term or Band Name?

The actual meaning: Synthetic resin modified with oil for good adhesion, gloss, color retention, and flexibility

Verdict: Pop punk bands out there, here's your chance to grab a super-rad band name before you hit the skatepark circuit this summer!

While you're here, check out some of the updates we've made to our Interior Remodeling & Additions Page!

Next Blog Up!
What's Up with Warranties?
**Want to learn more about a specific topic with me? Let's have some fun and learn some things together along the way! Reach out to me at jeff@truesonexteriors.com.

Make sure to subscribe to the TrueSon Exteriors | Interiors Columbia, MO Blog before you leave!